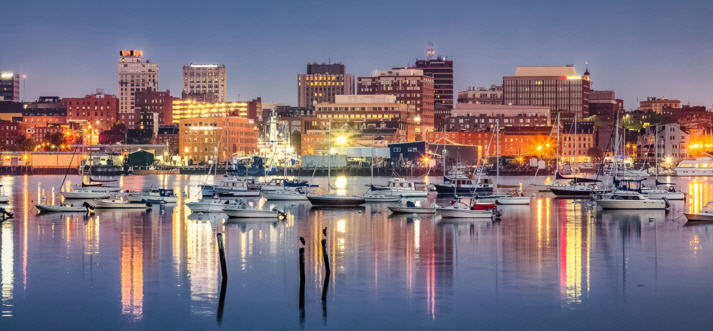 If you're in Portland and searching for a highly skilled drywall contractor who has the ability to install new home drywall in a time-efficient yet precise manner, the obvious choice is DrywallMaine. New home construction requires a strict adherence to the building timeline. We understand and have built our reputation on getting the job done on time. Always.
But we know our customers want more than just a job done in a timely manner. If the results are substandard, another reliable drywall contractor must be employed to tear out and re-install the shoddy work, and the finished date of the new home is pushed back even further. Homeowners who want to avoid this predicament should contact DrywallMaine, the premier insured drywall contractor in Portland.
Excellent Communication from DrywallMaine, Portland's Drywall Experts
We take our clients' opinions and desires seriously. To ensure the project is completed to the satisfaction of the builder, architect and homeowner, we communicate with our clients before, during and after the project. Prior to cutting the first drywall piece to size, we make sure we have a full understanding of the scope of the work to be done. Our clients never feel misunderstood during the process. Instead, our customers enjoy the comfort that comes with knowing their new home drywall construction and installation is in expert hands.
Give us a call today to discuss your drywall project and to get a free price quote:
207-841-7658
As one of the top drywall contractors in Portland, we proudly serve the area from two convenient locations.
We service all of Portland: