The concept of how to install rounded drywall corners – also called a bullnose corner – can be a little bit confusing for someone who doesn't have any experience in this area. Oddly enough, you can actually purchase drywall that has been "rounded" at the factory, which is much cheaper than buying brand new material. In addition, if you are careful enough you can even get the edge of the rounded corner left slightly uncut to create a unique shape. Here's how to install drywall rounded corners: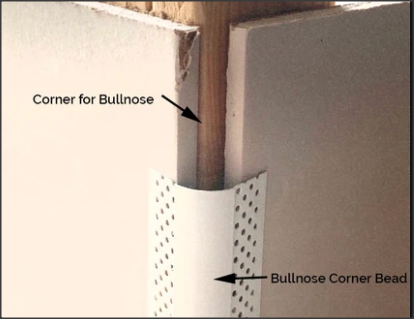 First, make sure the drywall round corners you've chosen have been provided by the manufacturer as standard. Next, you'll need to decide whether you want a metal rounded collar surrounding the corner molding, or if you want a vinyl rounded corner bead. If you'd prefer the metal rounded corner over the vinyl, know that metal is stronger but dents easier than vinyl.
Once you have decided on the type of material to use, you'll need to choose the size of the radius. Two of the most common sizes are 1/2 inch and 3/4 inch.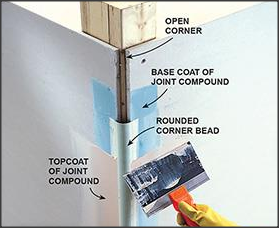 Typically, the drywall rounded corners are applied with drywall nails or spray adhesive. It's important to install your drywall rounded corner molding securely.
Another thing to keep in mind when creating this pattern is the distance between nails. With drywall nails, you should space them four to six inches apart. This creates a nice solid attachment that will not move. No movement means no cracking in the future. After the corner bead is installed, you will need to apply at least 2 coats of joint compound. Once dry, and and it is ready for paint.
Installing drywall rounded corners can give you an attractive finished product. However, it can also be quite difficult to do correctly. There are many things that you need to know before starting your project. It is recommended that you either hire a contractor to install your bullnose drywall corners or purchase the correct tools to complete this project properly.